Connor's Dream Team April Review
The Final "Month In Review Blog" is here!
…But more importantly has anyone seen any Chelsea Clean Sheet points? Because I bloody haven't!
How's everybody doing? Welcome back to another Monthly Review Blog! You read the title right, we've finally made it to the final monthly review blog of the season! Save the tears however as, Drum roll please… I'll be back for one more blog before the summer break!! That's right, I'll be doing a "Connor's Dream Team SEASON In Review Blog". The special season review blog will be shorter than usual but it's just a nice way to close off the season ready for the next one! Anyways, let's get right into this months Review!
April Team Review
Right so exactly like last month, here's how the photos of the 2 teams work for any first time readers of the blog. Left is the before photo and the Right photo is the after photo (My Current team). These photos can be seen below this segment of the blog!
The points total for this months game weeks were as follows: GW 30 28pts, GW 31 67pts, GW 32 63pts, GW 33 92pts GW34 25pts (Midweek games to go). As many of you already know if you follow my twitter, Ive not been having good luck at all in Dream Team for a while now… And unfortunately this month is no different!
First up is the goalkeeper. When I was deciding on a goalkeeper to replace Forster I decided that due to my rivals having Liverpool and City Blocks I should go a different route in order to catch up as I was already trailing behind due to last months disaster of a few weeks. Due to this I decided id go heavy on Chelsea… Oh boy what a mistake that was. So in goal I have Mendy who earnt me a total of 15pts this month. With the amount of doubles Chelsea had over the course of 5 weeks, that's a pretty awful pts total for the Chelsea goalkeeper. I suppose the -9 from 4 games didn't help his case too much!
Firstly in the defence, We'll start with a positive, Andy Robertson! He's earnt 49pts this month which is amazing! He's playing fantastic and is a must own (Unless you're chasing)! Just a shame both my rivals have him so the points he's earnt mean nothing. Oh did I forget to mention that Andy Robertson earnt 24 more points than my other defenders all combined this month?! Yeah it's been BRUTAL! I'll do the next bunch of defenders all together. James earnt me 14pts, Rudiger earnt me -1pts (Before leaving my team) and T.Silva earnt me 12pts (Transferred him in at the start of the month for Trent). How absolutely woeful is that from arguably the 3rd best team in the premier league? Im still in shock that they conceded 4 goals to Brentford the game after I put them all in! To rub salt in the wounds, It was a 50/50 decision who I was gonna get rid of out of Rudiger and Silva and I picked Rudiger to get rid of only for him to score a goal the week after! Just writing this is making me feel sick lol!
In terms of the midfielders, We'll start with KDB who has earnt me 46pts this month so far. Another class performance from the best midfielder in the league! Not much to say as im assuming you all with have him in your teams by now. He's had an incredible end to the season and he should definitely be one of the first names in your team come start of the next season! Next is Mahrez, who earnt me 19pts this month. A poor display from Mahrez to be honest. He seems to have gone poor ever since I put him in my team a month ago… Who'd have thought it? He'll be staying in my team regardless as none of my rivals have him so he's a good player to have in the hope he picks up a few hauls to finish the season right! Next is Bowen who came into my team in GW31 as a differential to the teams above me. He has earnt me a total of 15pts which once again is poor but ill be keeping him for the same reasons as I will be keeping Mahrez. This is where it gets a bit confusing now. The last midfielder is the B.Silva slot that earnt me 3pts in the first week, then I transferred him out for Madders who earnt me 16pts but then I transferred him back out as my two rivals blocked me so I then transferred in Sterling who has so far earnt me 6pts. I hope Ive explained that good enough so you lot dont get confused! Sterling could be staying for now as he's another differential who can be explosive if you catch him at the right time… Im just hoping for a bit of luck but im not too hopeful if im honest haha. Another option im potentially looking at is swapping Sterling for another Chelsea defender… I know right… If im going to chase the team in front of me who is 47pts ahead I could do with big point swings and an even bigger Chelsea block could be the way to do it. It would be one final, desperate push to catch them but the way I see it, there's no point settling for the baby prizes in your cash leagues. Go big or go home!
Finally onto the forwards! First is Salah who earnt me 35pts. You know what Im going to say already… Just keep the man for goodness sake. He's the best player in the game! Next is Kane. This fella earnt me 18pts and for Kane's standards thats very poor. Kane isn't the main man at Tottenham as it stands with Son raking in all the pts and even getting closer to that golden boot. Son could definitely be an option for me but if I was gonna get rid of Kane id prefer it to be for somebody with more fixtures. If I was to full send it and go all out Chelsea for example, (Due to their fixture volume) then it could well and truly be "Timo Time"! And finally, speaking of Chelsea, Havertz earnt me the same amount of pts as Kane did with 18. Havertz hasn't looked electric as of late but he's starting consistently and is a differential to my rivals. I can see Havertz getting a few pts in the remaining fixtures therefore I'd be happy to keep him, especially if I go all "gung ho" on the Chelsea team.

For context, My rivals have full City and Liverpool teams so the only way really to go different is through Chelsea even if they haven't treat me too nice over the past weeks.
Plans For Next Month
You'll have probably caught onto where my mind is at as im writing this. I need to catch 47pts within the next 4 GW's which in reality is more like 3 GW's as the 4th consists of only the Champions League Final. It's doable of course, there's no doubt about that, but it's not going to be easy. Ive looked at many ways where I could get big points swings but the best one I could come up with is the "Go Big or Go Home" strategy which is, go all in on the Chelsea Block and hope for massive clean sheet point swings in their favourable fixtures. The players who would have to make room for this are Robertson and Sterling. Ive only just put Sterling in, that's correct but I did it mainly to take the punt on him against Watford and Leeds and it didn't work at all with him only earning me a measly 6pts. He also only seems to be playing 1 game a week and for me, that's not what I want. Robertson is the one who could really bite me in the ass here but if im going to go all in on Chelsea, what good is a player both my rivals own. Id much rather just hope Liverpool concede and Chelsea keep cleans. Im also currently debating switching Kane out for somebody with more fixtures, for example, Timo Werner. If it was at any other point in the season, I wouldn't even be debating this and I certainly dont recommend any of you lot to follow in my foot steps. For some sick reason, I just fancy 5 Chelsea defenders with the double up of Havertz and Werner as my final attempt to get that prize money. Call me mad but I genuinely fancy it and my gut says do it! Of course, I could back out in the next few days and come up with a different strategy but as it stands… Im the captain in control of this Chelsea train and were either stealing that money or crashing hard trying!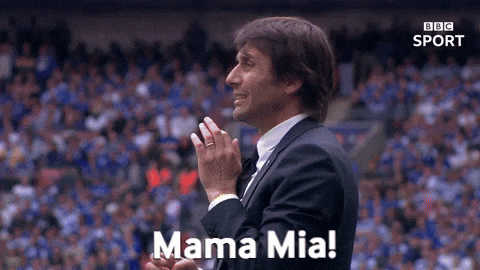 Players On My Watchlist!
Im doing this a bit different now seen as were in the last month of the season. Im going to be pointing out players with good fixtures and double game week punts for the people who are, like me, chasing in their mini leagues. For you people who are at the top, holding down the fort… Sit tight for the first week or so, Play the blocking game and keep doing what youre doing!
Richarlison – Has a double of Leicester and Watford then a double of Brentford and Palace, Desperate for points, Could get a few goals
Gordon – Same reason as Richarlison but less of a goal scorer, Cheap as chips
Saka – Has a double of Leeds and Tottenham, Fighting for top 4, The talisman of Arsenal
Odegaard – Has a double of Leeds and Tottenham, Fighting for top 4, Could be amongst the goals
Zaha – Has a double of Villa and Everton, Picking up form, Main man for Palace
Barnes/ Maddison – Both have plenty of doubles and even a possibility of a Cup Final, Both have massive rotation risks!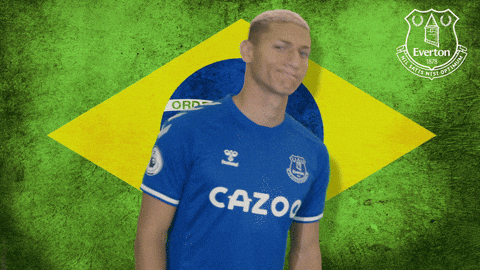 Teams To Target In May
City, Liverpool, Chelsea, Leicester, West Ham
Based on Fixture Difficulty, Amount of Fixtures and Form
"IT'S THE FINAL COUNTDOWN!" GOODLUCK!
And that's the end of my final month in review blog of the season! I can only wish you all the best of luck in your mini leagues and fingers crossed I can make the comeback myself! You'll have to wait till the "Season in Review" Blog to find out! As always, I hope you've all enjoyed the read and feel free to drop me some feedback on twitter!
If you lot have any questions or just want to chat football then you can find me on Twitter @ConkerFF
Have a good one everybody, see you all later!