Connor's Dream Team December Review
New Year Same Old Blog! Welcome Back!
My Monthly Dream Team Blog is HERE! I want to start by saying Happy New Year everybody! I hope you all had a great couple of weeks with Christmas and New Years celebrations and I hope you all got plenty of points over the past month! It was a really tough one thats for sure with all the postponements and such… Without further ado, lets get into the good stuff… It's time for the December Review!
December Team Review
Right so exactly like last month, here's how the photos of the 2 teams work for any first time readers of the blog. Left is the before photo and the Right photo is the after photo (My Current team). These photos can be seen below this segment of the blog!
This month points have been flying around left, right and centre! Surprisingly, unlike last month, Ive had a great month! This months weekly GW points are as follows: GW14 69pts, GW15 106pts, GW16 52pts, GW17 67pts, GW18 50pts.
We'll start with the Goalkeeper as we usually do. Ederson has earnt me a steady 33pts throughout December. With 4 cleans out of 8 games, id consider that to be pretty poor in terms of City's standards. I'm not overly fussed by it due to Ederson simply being there as cheap City cover and I bought him for a bargain price as a "set and forget". If I had more than 1 City defender thats where id be considering taking some out for the month due to City only having 3 fixtures this month compared to Spurs, for example, who have 5.
Now it's time for the defence! GW 14 in particular was hideous for my back line. My back 4 consisted of a -4, DNP, -2 and an 8. The DNP being Royal who I later transferred out for Robertson, who lasted 2 weeks then had to be transferred out due to a red card. You've got to laugh or you'll cry lol! One of the transfers I made in GW14 was Chilwell to Alonso. It was the obvious move and if you read last months blog you'll know I was very keen on him. Well after GW14 I was the opposite of keen as he was the bumder who got me -4pts! Luckily I kept the faith in him as he then returned, during GW15-18, with 4, 21, -1 and 17 for a grand total of 41pts. Not too bad for an ex mackem! (Im a Newcastle fan). Rudiger got me a grand total of 17pts for the full month. Thats VERY poor considering he took part in 8 games for the month. The Chelsea defence looks a bit ropey at the minute so having 2 of them doesn't seem promising along with their tough fixtures ahead. Alonso only edges Rudiger due to attacking returns. Trent on the other hand has been ticking on nicely with 37pts for the month. This lad is as essential as you can get. He had his dry spell before the euros but he's back to his best. If you dont have him id seriously prioritise getting him in your teams! And quickly in terms of Robo who I briefly mentioned was in my team for 2 weeks… Whilst he was in my team he earnt me 11pts but easily could have been more as he had a goal, assist and star man before he got sent off. Not too shabby!
Onto my midfield… In general im pretty happy! Back in GW14 I transferred out Benrahma for Bernardo Silva as Benrahma was on the bench so I thought it was a good opportunity to get rid of him as he'd been poor and was going to AFCON the month after. That worked out brilliantly as Bernardo had a masterclass of a performance and earnt 18pts that week. For the rest of the month however he only earnt 9pts total which is disappointing to say the least. He is however NOT the most troublesome Man City midfielder in my team. Philip Walter Foden… What an annoying bugger you've been this month! His points between GW14-18 are as follows: 5pts, 10pts, DNP, 8pts, DNP. It doesn't look that bad if you ignore the "DNP's". The first DNP is because he thought it was a good idea to go night clubbing with Grealish after his 7-0 win against Leeds. They turned up to training "Not in the correct condition" according to Pep. Must've had a good night out at least! And… the other DNP is Foden being out with Covid. Frustration after frustration as a Foden owner in Dream Team. Onto Money Mase (Mount), Im very happy with him. Between GW14-18 he earnt me 39pts. As far as the eye test goes he's been passing it every time Ive watched Chelsea this past month. Some tougher fixtures ahead for Chelsea but my immediate reaction is to keep Mount for now as it feels like a waste of a transfer given the fact he's very capable of performing well against the better teams. Last but not least Bowen! I transferred in Bowen for Son originally due to the Tottenham camp getting Covid and having games postponed. I then later as you'll have seen transferred Son back in for Robo. Whilst Bowen has been in my team, he's earnt me 25pts. Im happy with that and with outstanding West Ham fixtures ahead along with good form, he's not going anywhere.
On to my forwards! Starting with King Mo, he has earnt me 42pts this month. A great points total considering he blanked 2 weeks in a row this month for the first time this season! He'll be leaving my team this week due to AFCON but he'll be straight back in once he returns! Ronny is up next! Between GW14-18 he earnt me 20pts. This is really low compared to what you would normally get from Ronaldo. I still think however you should keep him for next month if you have him. I'll go over this more in a later segment of the Blog! Finally, onto Son! This guy has been my differential hero this month with 33pts from 3 GW's. He's been top class and has only blanked 2 times in his last 8 games. He's certainly passing the eye test for me and will act as my Kane cover for the month of January.
My thoughts on the "Do we keep Ronaldo?" Debate
Ive seen this question fly around quite a bit on twitter recently and rightly so to be honest with his low scoring month in December. It also doesn't help with the fact that Man Utd are performing tragically and are just awful to watch at the moment. Despite saying that and despite Man Utd being rubbish, I do firmly believe you should KEEP Ronaldo if you have him.
Here is a screenshot of Ronaldo's points from Man Utd's last 10 games:
As you can see from the stats, Despite Man Utd being rubbish Ronaldo has scored 5 goals and had 2 assists along with 2 star man awards. 1 of these games he didn't even feature in so he has had 7 goal contributions in 9 games. I would definitely still class this as a good return. I genuinely dont think we would be having this debate if it wasn't for the fact we are talking about Ronaldo. We naturally have really high expectations from him as he's considered as one of the greatest footballers of all time if not the greatest. Even in Man Utd's poor form he's still looking very capable of banging a few in from what ive seen with the eye test so imagine what he'll be like when Man Utd pick up a bit of form! With the upcoming fixtures of AVL (H), AVL (A), BRE (A), WHU (H) this month I cant imagine not owning him. The one exception I would have is if you need the funds to use elsewhere. In that case then maybe you could get rid of Ronaldo, just do it at your own risk! Plans For Next Month
During the current climate of Covid with all the postponements and such its hard to make a solid long term plan! So far only 1 thing is certain and that is Salah is going for the month. The best replacement for Salah in my eyes is either Kane or Ronaldo, whichever one you dont have out of the two. However in my case I already own Ronaldo and I also already own a Tottenham forward in Son! I really do not fancy a Tottenham double in attack right now so because of this my forward of choice is none other than Antonio! West Ham have been great this season and show no signs of dropping off anytime soon! Antonio is also picking up a bit of form lately with 3 returns in his last 3. West Ham have Leeds (H), Norwich (H), Leeds (H) and Man Utd (A) this month. Now that is an incredible set of fixtures! Another transfer im most likely making is Foden out but for who… I have no idea. The most likely candidate to fill in his slot in my team would be Maddison. Maddison has looked unstoppable recently! My only worry is I have a feeling he could be one of those where you jump on him then he dips out of form and returns a low amount of points… You'll have to keep a look out on my twitter for who I decide as the Foden replacement!
Other than that I dont really have any other plans. I may jump off a Chelsea defender in a weeks time also but its just very hard to call these things with so many last minute changes nowadays!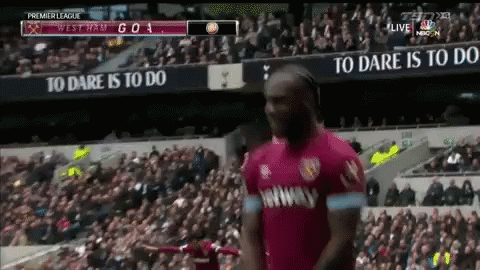 Players On My Watchlist!
Antonio – Picking up form in a great West Ham side who have amazing fixtures
Maddison – Great form at the minute but for how long? Streaky Madders
Kane + Son – Good amount of games coming up with Conte improving the team
Jota – Nailed starter, should be the main man with Mane and Salah gone. This could be a good thing or a bad thing!
Lookman – Scored 2 in 2, Cheap as chips
Lanzini – In a strong West Ham team and will pickup more game time with Benrahma at AFCON. Should be on pens!
Sterling + KDB – In form but have 3 fixtures this month as it stands
Reguilon – The spurs defence has strengthened recently and he looks very good attacking wise
Coufal – Great fixtures, Cheap enabler, Decent attacking return
Teams To Target In January!
West Ham, Tottenham, Leicester
Based on Fixture Difficulty and Form
Let's Keep Pushing! GOOD LUCK EVERYBODY!
This is the end of my blog! As always a BIG Thankyou to everybody who reads my blogs every month. It's nice to know I can provide some sort of Entertainment and/or advice to you guys. I really appreciate the feedback I get on Twitter too! Goodluck for this month everybody. Its a bit quieter this time around so it should be a bit more relaxing than December!
As always, if you lot have any questions or just want to chat football then you can find me on Twitter @ConkerFF
See you all next month! Have a good one!