Connor's Dream Team February Review
My Monthly Blog Is HERE!
It's here everybody… My Monthly Blog! How we all doing? Ive had a bit of a rollercoaster month this time around. Plenty of ups and downs! I've actually fallen a bit in my personal mini league which isn't great… However, thats what these monthly blogs are for, to review what went wrong and what went right and plan for the month ahead! If youre in the same boat as me then lets chase them mini league rivals together, If youre not in the same boat and absolutely flying then im buzzing for you and hope I can still give some information in this blog that will further increase that glorious points total!! Without further ado, lets get this show on the road!
February Team Review
Right so exactly like last month, here's how the photos of the 2 teams work for any first time readers of the blog. Left is the before photo and the Right photo is the after photo (My Current team). These photos can be seen below this segment of the blog!
The points total for this months game weeks were as follows: GW23 100pts, GW24 117pts, GW25 62pts, GW26 85pts. All my scores were fantastic this month except for GW25! However due to GW25's score being so low I've still ended up going down in my overall rank. The double Liverpool cleans that week absolutely demolished me!
Starting with my goalkeeper, Ederson earnt me 16pts for the month. Thats a very acceptable pts total for the month so I was happy with that. However, due to needing budget for March, I did a bit of planning ahead and took him out and put in Forster for Southampton, who was 1.7m at the time. I know ive said Ederson was my set and forget but if it means strengthening the team in other positions, it must be done!
On to my defence, we will start off with Robertson, who earnt me a grand total of 48pts this month. He's absolutely smashed it has the lad and im very happy I put him in my team last month. Same can be said for my other Liverpool defender, Trent, who earnt me a grand total of 38pts. Not as much as Robo but still a very good total for the month. Liverpool defenders in general have had an outstanding month so its no surprise to be honest that these 2 players have brought in the goods. Now onto Cancelo, who earnt me 43pts this month! The City defender looks nailed to be going up in price to 7.1m this coming Friday which is crazy! He remains an irreplaceable asset in my team! Onto my last defender, a new face to the side… It's Ruben Dias! Since I brought him into my team, at the start of the month, he's earnt me 33pts. Not as much as the other defenders but ill certainly take it. The thing with Dias is for some reason, he rarely seems to earn himself a rating when City manage to keep a clean. That for a start isn't great for Dream Team. On top of that, Pep has recently told us that he came off in City's last match due to him "Not feeling good in his leg". With this being said, also factoring the lack of ratings, he'll be one of the first names out of my team when the new transfers come out. His replacement, well… im 90% sure im set on Reece James. He's an absolutely quality player and before his injury he was explosive almost every match. Due to this im very VERY keen on getting him in the team!
Onto the midfield! First up we'll talk about good old Bernardo Silva who earnt me 21pts this month. Not as much as the defenders this month but, to me, Silva is still a great asset in your teams! He's one of the cheapest routes into the City midfield and plays quite a lot. I could end up dropping him at some point in March but as it stands currently… He's sat comfy! Next its KDB who earnt my team 23pts this month. 23pts isn't as great in terms of KDB's return even though it's only 2pts more than Silva and that's down to KDB, as im writing this, costing 2.5m more than Bernardo. For that extra bit of cash, he really needs to be scoring at least 10pts more than Bernardo realistically in my opinion. Saying this, he'll still most likely be in my team for March as, on his day, he can be a lethal points machine! Bowen's turn… Bowen returned 35pts this month. Very happy with that total but it must be noted that in the last 2 weeks he's earnt a very poor -1pts. Whether you want to consider this a drop in form or not is entirely up to you. And finally, it's this month big shock signing for my team… It's Olise! Courtesy of the Pound shop, Olise earnt me 12pts this month. You know what? Im actually happy with that return as he only cost me 2.3m when I put him in my team for Antonio. On top of this, Olise earnt the exact same pts as Antonio this month so I technically earnt the same as I would have with Antonio in my team but for 1.3m less (at the time). Brilliant little bit of business if I do say so myself!
In terms of my forwards, first up is Harry Kane! A new recruit in the team who I couldn't afford if it wasn't for Olise… Kane earnt me a grand total of 54pts this month!! The HurriKANE is back! Absolutely outstanding display from Kane in February and he looks like he's back to his best. Get him in your team if you haven't already! Finally, its time to talk about the return of the king… "Mo Salah Mo Salah, running down the wingggg". He returned 36pts this month! Not his greatest monthly return by far but he aint going nowhere!
Plans For Next Month
My main plan for the start of March is to use the Forster funds to upgrade the team of course! The first player to hit the chopping block will be Olise. He gave me the 10 pointer as a goodbye present but now its time to move on! We have 4m in the bank to play with so some replacements im personally considering are Sterling, Foden, Vardy, Maddison and even Mahrez if I can string together a little bit more budget. Another transfer route im thinking of taking is to get a few Chelsea defenders in my team, Reece James in particular. Jumping on Chelsea early with great upcoming fixtures could reward us heavily, especially if were on the players before others hop on the Chelsea train! To make way for the Chelsea players im willing to get rid of the likes of Dias and even Robertson. Forster will be one I eventually get rid of but, at the minute, the plan is to keep him in for the nice fixtures throughout March, then hopefully put the budget, having him has provided me to good use, whilst hopefully making some budget on the way!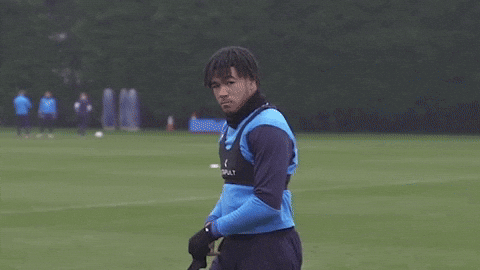 Players On My Watchlist!
Reece James – Back from Injury, VERY Attacking, Chelsea have great fixtures
Maddison – Lots of fixtures, Still in decent goal scoring form
Vardy – Back from Injury, Goal and Assist in his first game back off the bench, Plenty of fixtures
Luis Diaz – Looks amazing when he plays, Cheap midfielder for Liverpool, Will most likely be on the bench most of the time
Thiago Silva – Top point scoring Chelsea defender, Great fixtures
Rudiger – Most nailed Chelsea defender, Great fixtures
Mahrez – Top points scoring midfielder, Great long term pick, Steady points
Sterling – Capability to be Explosive
Ziyech – My favourite attacking option for Chelsea (If he's fit), Affordable
Mane – Came back from AFCON in goal scoring form, Affordable
Saint Maximin – Lots of fixtures this month, Dribbling machine, Newcastle in good form
Willock – 1.6m Poundland beast, Lots of fixtures, picking up form, Newcastle in good form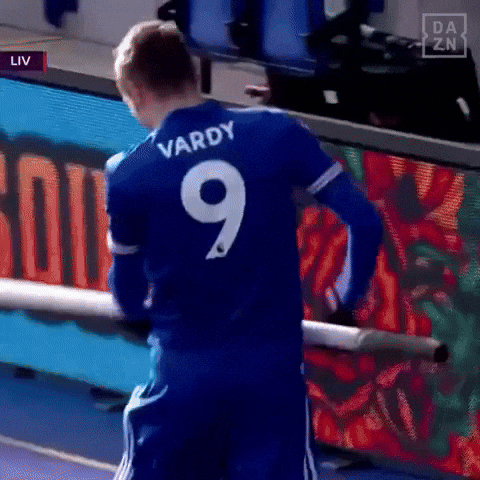 Team To Target In March
Chelsea, Liverpool, Leicester, City, Newcastle (Differential)
Based on Fixture Difficulty and Form
ITS NOT OVER YET! KEEP PUSHING & GOODLUCK!
That is the end of my blog for the month! Hope you have all enjoyed it and/or found it somewhat helpful with making your transfer decisions a bit clearer! As always I appreciate all the feedback I get back off you lot on twitter so keep it coming!
If you lot have any questions or just want to chat football then you can find me on Twitter @ConkerFF
See you all next month and Goodluck!