Connor's Dream Team January Review
Back At It Again With Another Monthly Blog! Welcome Back!
Im back! Hope youre all doing well! Its that time again where we see what went right or wrong for my Blog Team last month and how Im going to attack the month ahead with my head held high as if ive just scored a 90th minute screamer, ran to the away fans and whipped out the old "SIUUUU"! With that said lets get right into the January Review!
January Team Review
Right so exactly like last month, here's how the photos of the 2 teams work for any first time readers of the blog. Left is the before photo and the Right photo is the after photo (My Current team). These photos can be seen below this segment of the blog!
Points seemed to be a lot more scarce this time around… Still not sure whether it was a personal thing or similar for most SDT players? This months weekly GW points are as follows: GW19 87pts, GW20 59pts, GW21 28pts.
Starting with the most straight forward position in my team… The Goalkeeper of course! Ederson throughout the month of January has earnt me 5pts out of 3 games which isn't particularly great but on the bright side at least for one of those games he didn't even play so it wasn't at any fault to the player. Ederson, as the regular readers of this blog will know, is my set and forget keeper so im not overly concerned by him. I think he'll tick along nicely, especially with city's upcoming fixture run!
In terms of the Defence we'll start off with Rudiger who earnt me 22pts this month over 5 games. Its not a terrible points total until you find out that 18 of them points came from the game against Tottenham where he scored the only goal and earnt the star man. Now if we take away that result, Rudiger would have earnt me 4pts from 4 games which of course isn't good enough really. Luckily the perfect excuse to get rid of him has come up, and that is the club world cup that Chelsea are taking part in! Due to this Chelsea players will have a lot less games than some other teams this month so its a good chance to jump off some Chelsea assets for now. Up next its Mr Reliable Trent Alexander-Arnold who earnt me 27pts this month from 5 games, (1 game in which he didn't play). Not much to be said here. He's an essential player in pretty much every Fantasy format and with his upcoming fixtures there's no way he's leaving my team other than future injuries. Now onto Marcos Alonso who *Spoiler Alert* had an absolute stinker of a month! In 4 games (1 of them he didn't play) he earnt me 3pts… What can I say other than "Ouch!". It became apparent that Alonso just want passing the eye test at all so in GW21 I transferred him out and transferred in Super Andy Robertson, who in Super fashion saved my game week with his 2 assists and star man haul! His haul earnt me 12pts in a week where my total GW points were 28! My final defender was introduced into the squad in GW20 and his name is Cancelo. Its been a long time coming this lad joining my team so finally happy to have him aboard! He's provided me with 13pts in 2 games. Not too shabby at all and in my opinion an ESSENTIAL player for the month of February!
Now onto my midfield, starting with Bernardo Silva. Over 3 games he returned 11pts which isn't too bad but could be better. I cant really complain however as he's a City midfielder who starts regularly and is only, as I write this, 3.7m. Pretty much everybody has him already however if you happen to be one of the few people who dont, I'd definitely consider him when the new transfers come about. Next in my midfield is Bowen. I would really love to know what David Moyes is feeding this guy… The absolute machine has earnt me 39pts out of 4 games! Next up for him is a DGW of Kidderminster Harriers and Watford. I'll be very surprised if he doesn't get a return out of these games. Up next its time for Kevin "Home alone" De Bruyne! He came in as one of my very first transfers as there was a lot of uncertainty around Foden and he wasn't impressing that much. The rest is history. KDB has returned 23pts in 3 games with an attacking return in each! As a fantasy football asset, he looks back to his best and is one I would Strongly consider next month if you dont have him. He's ticking all the boxes in his current form and is another MUST HAVE. And finally in my midfield, on a very sombre note, its onto Mason Mount. He only played 1 game for me this month unfortunately and returned a sad 2 pointer. He then wasn't in the starting line-up the next game so I took the opportunity and transferred him out for Cancelo knowing that Chelsea had a lot less games than City in Feb. It was the right move to make! Mason "Show me the money Mase" Mount will always be remembered as a blog team hero and will hopefully return to the team one day!
Finally its time for the attack! My forwards having been pretty poor this month. Firstly lets talk about Lukaku who returned a rubbish 8pts out of 5 games. Absolutely shocking from the £100m player. He was transferred in as my replacement for Salah and to be honest with the amount of value he has gone down over the month I may as well have saved a transfer and played with 10 men. Next up its time to talk about Antonio. This fella returned 6pts in 4 games… If that wasn't bad enough, 3 of those 4 games were Leeds, Norwich then Leeds again. He's been another woeful player for me this month and he'll be leaving my team straight after the Harriers and Watford double game week. Even if he returns a massive haul with a hattrick or something similar, the following week will still be an AntoniNO! And the last player I'll talk about is the guy on a lot of Dream Team mangers minds at the minute… Ronaldo. I'll start with an apology to the people who I might've convinced to keep Ronaldo in last months blog. I was honestly fully convinced he'd do the business in January however he only returned 3pts for his owners, like myself, who kept faith despite him having amazing fixtures. I will add however that out of them 4 games he only took part in 2 of them. Manchester United look super poor at the minute despite having great fixtures. I still believe Ronaldo is a great player to own in your teams as he's capable of a haul in any game he plays. Saying this though, I may get rid of him this month in order to move in a player like Mahrez.
Plans For Next Month
So far my plan is as follows. In the first week I plan on taking out Rudiger and Lukaku. As it stands right now, im putting in Laporte and Mahrez for the two. Im also thinking of going Sterling instead of Mahrez depending on what my money situation looks like when I have a play around with the transfers Friday afternoon. Laporte is almost certain to be my replacement for Rudiger as obviously City have a load more games than Chelsea this month and Laporte is in fantastic form! Laporte is also registering the most shots in the box as a defender this season with 26 shots, showing he's great to have for goal threat on top of clean sheets. Then in the second week, that will be when Salah is due back. Salah is a must have so at that point ill definitely make room in my team to get him in, even if it means getting rid of Ronaldo. Antonio will also be leaving the team at this point, depending on budget, he could be the one to make way for Salah. However if the budget isn't sufficient enough, Ive got a keen eye on both Daka and Son as replacements!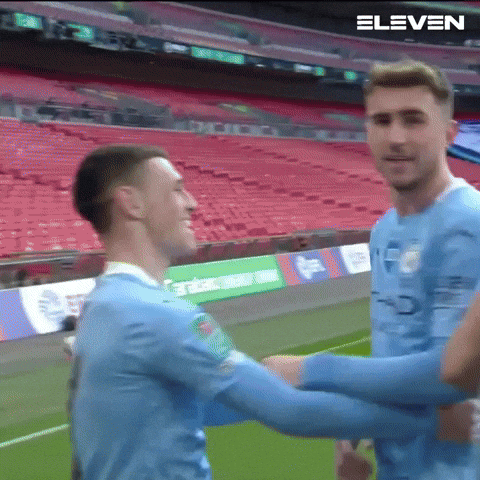 Players On My Watchlist!
Daka – Cheap, In good recent form, good chance of game time even with Iheanacho back in my opinion, lots of fixtures
Mahrez – Top points scoring midfielder, City have great fixtures and plenty of them, Great long term pick, Differential!!
Sterling – Cheaper option to Mahrez, Explosive capabilities, great fixtures and plenty of them, Great long term pick
Laporte – Great Form, Top for shots in the box as a defender, great fixtures and plenty of them, Great long term pick
Kane + Son – Lots of fixtures, both very capable of big hauls
VVD – Great Aerial Threat and a star man favourite but pricey
Maddison – Great Form, guaranteed starts, Lots of fixtures
Dias – Cheaper than Laporte and more nailed, City have great fixtures and plenty of them, Great long term pick
Bruno Fernandes – Picked up a little bit of form, lots of fixtures, Only pick if Ronaldo is out
Team To Target In February
City, Liverpool, Tottenham, Leicester, Man Utd (If desperate lol)
Based on Fixture Difficulty and Form
End Of The Blog! GOOD LUCK EVERYBODY!
And all that being said, This is now the now the end of the Blog for this month! I hope you've all enjoyed the read and hopefully you've read something somewhat useful to help you out with your teams! Thanks again for all the feedback on last months blog, Its greatly appreciated! Its going to be a frantic February so buckle up haha!
As always, if you lot have any questions or just want to chat football then you can find me on Twitter @ConkerFF
And until next month… Cya later peeps, have a good one!