Connor's Dream Team March Review
Im BACK! I haven't had the best month to say the least…
It's coming up to the start of April and with that comes, My Monthly Blog! *Insert Cheer here*

I hope youre all doing well and smashing those mini leagues of yours! The last blog went down a treat and a lot of you gave me some great feedback which is much appreciated so cheers again for that. Without further ado, Let's get this party started!
March Team Review
Right so exactly like last month, here's how the photos of the 2 teams work for any first time readers of the blog. Left is the before photo and the Right photo is the after photo (My Current team). These photos can be seen below this segment of the blog!
The points total for this months game weeks were as follows: GW27 90pts, GW28 73pts, GW29 27pts. Let's get straight to the point… I've had an awful month for a few reasons. The first one being Injuries. A big example of this is that I transferred out Dias (Injured) and Olise for Vardy and James. In the same week I put them both in my team, they both get injured! Thats 4 transfers used in them two alone… Also, in the same week, Bowen went down injured too, so thats another transfer Ive had to use. Thats all 5, which sounds bad but not the end of the world right? Wrong. The week I originally put Vardy and James in, I also decided to take more of a punt on the Chelsea backline by putting in Rudiger for Cancelo… So if you see where im going with this, that meant that I had James, Vardy and Bowen injured in the same week whilst only have 2 transfers to fix it. I ended up deciding to keep James in the team as he seems to be the one with the quickest recovery period.
(Update: Just checked up on James and he seems to back in Full training with the Chelsea lads!!)
Anyway, Injury talk over, lets get onto the goalkeeper and reason 2 in why Ive done so poorly this month lol. Forster was the man in between the sticks for me this month and he earnt me a whopping -8pts this month… It's safe to say my cheap goalkeeper plan, with the nice fixtures, didn't work out too well! His upcoming fixtures of City and Chelsea in their next 3 along with the fact they keep conceding plenty, makes him a worthy a candidate for the chopping block. However, at his current price of 1.6m, it's going to be a challenge and a half to get him out. Might be a case of just hoping for the best perhaps.
First up in the defence is the Liverpool duo: Robo with 30pts this month and Trent with 39pts this month. Both players have been absolutely insane for the past few months in terms of pts return. Unfortunately for me, their teammates have also been raking in the pts and that brings me onto my 3rd reason Ive had a bad month… The Liverpool blocks! Liverpool have been relentless and their defenders have been getting and incredible amount of pts. Ive gone relatively against the Liverpool blocks for a while now to attempt to gain some pts on them but it just hasn't worked at all. In fact going against the Liverpool blocks could be the biggest reason why my Overall rank has dipped by 1k OR in a month… Next up is James. As ive mentioned already in this blog, James had gotten injured again the week I put him in my team. However, he still did end up getting me 15pts this month from the 1 game he played. Now I just need to hope he's back this coming weekend. And finally onto Rudiger. Rudiger earnt me 17pts this month which isn't terrible but compared to Cancelo (19pts this month) who I took out, It wasn't a very worthwhile substitution.
First up in my midfield three is B. Silva! He got me 5pts this month which isn't good by any means… Im still reluctant to taking him out however as he's so unbelievably cheap for an attacking Man City midfielder. He could definitely be one to move out though eventually if I feel like I want to make a change up to try and catch up in my mini league! Next it's Mr Reliable, KDB with his mega 31pts this month for me. KDB will not be leaving my team by any means for the rest of the season I dont think. I just think he's one of the worlds best midfielders who's capable of mega pts hauls. Even when he doesn't get a massive pts haul, he tends to tick along quite nicely with a few pts here and there. Finally, for the midfield three, its none other than Riyad Mahrez who came in for Bowen after he went off injured. Mahrez, in his 2 games, earnt me 8pts. Now that isn't a big pts total by any means but I have confidence that if I keep him in my team for the rest of the season, he could be the guy to help me catch up in rank (Especially in my mini league as my rivals cant afford him).
In terms of the forwards, we'll get the easy one out of the way first (as always) and that's Mo Salah. He earnt me 11pts this month which is relatively low for Salah but he did get rested one of the weeks due to a slight knock. Good news is that I believe he's fine now but keep a look out on any further news on the situation. Obviously, he's not leaving my team all being well. Next up is Havertz! This fella was transferred into my team in the place of Vardy, who got injured in his first game back for me… He's earnt me 7pts in the 2 games ive had him in my team and I believe he'll be a great differential to have in my team for the remainder of the season if he keeps up his excellent form!! And finally, Its Harry Kane. He's truly back everybody… Returning 35pts this month, he's been on fire. Kane is finally an amazing Dream Team asset again. However, surprisingly, you could make the argument to go without him for the rest of the season as other teams such as Liverpool, Man City and Chelsea have a lot more games left than Spurs. We could have a massive debate on the decision to keep him or not. Yes, Kane has less games than the rest but will he play most if not all of the games where other teams players may not? Most probably! In my opinion, just go with your gut!

…Unless your guts been wrong all season and in that case, just do the opposite lol
Plans For Next Month
Okay, I wont lie to you guys… I haven't got much of a clue in terms of a plan for next month as it stands other than to target Chelsea, Liverpool and City. When the new transfers drop on Friday, well be down to our final 10 transfers of the season. And in terms of how to use them transfers, it completely depends on your current positions in your mini leagues. To use me as an example, Im currently trying to keep 2nd place in my mini league whilst also trying to chase 1st who's 103pts ahead of me. Dont get me wrong, Im not silly, I know 103pts is very hard to catch at this point in the season so my main priority would be to try gain a bit of ground away from 3rd in my mini league who's currently right behind me by 3pts. My plan to try gain some ground away from him, depends on my main differentials in my team playing well such as Mahrez (great if your mini league rivals cant afford him) and Havertz (Great form + Affordable). Hopefully, if im successful, id also be closer to 1st place in the league as he also doesn't own the two differentials I named. Basically, its just a lot of luck and things going your way. If possible, I wouldn't want to blow all my transfers straight away either as I think it would be a great advantage to see what our rivals are doing transfer wise rather than us making the initial move. On the other side of it, If youre loving life and have a nice, healthy gap in 1st then you could maybe look at playing the blocking game where you cancel out your rivals players. If you plan on doing this tactic, be sensible with it. DONT use all your transfers straight away to block all their players out in their current team. You need to remember that they have 5 transfers too for the month!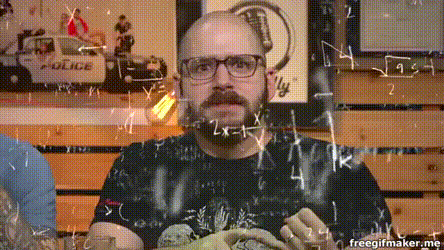 Players On My Watchlist!
Luis Diaz – Cheap Liverpool midfielder, plays more than I originally thought, looks class
Laporte – Very confident he'll play nearly all the remaining matches, Great fixtures
Cancelo – Great fixtures, Great attacking threat, Essential, Made a mistake taking him out of my team tbh
Foden – Scoring goals again, Great fixtures, Could be a good way to climb leagues
Mount – Great fixtures, Plays most games, Good form
Saka – Great form, Great fixtures, Differential
Ziyech – Great Fixtures, Rotation risk but when he plays he's immense
Barnes + Madders – If you wanna go a bit different these boys could do well, plenty of fixtures, decent form
Sterling – Great fixtures, Great form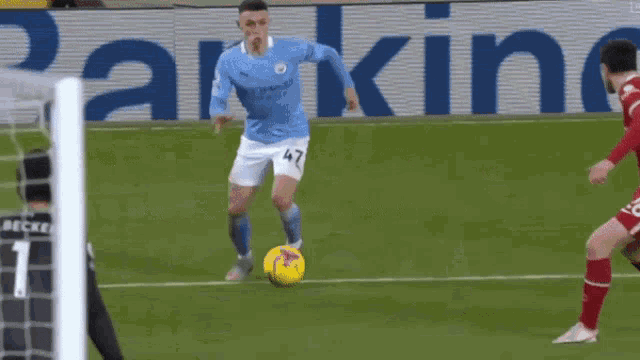 Teams To Target In April
City, Liverpool, Chelsea, Leicester
Based on Fixture Difficulty and Form
YOU'VE GOT THIS! GOODLUCK!
Congrats! You've made it to the end of the blog, I hope you've all enjoyed the read and/or found it somewhat useful in some way. Were nearly at the finish line guys but its not over yet so dont let your guard's down too early! Feel free to drop me some feedback on twitter, I always appreciate it!
If you lot have any questions or just want to chat football then you can find me on Twitter @ConkerFF
See you all next month for the final month in review blog of the season! Have a good one!