Connor's Dream Team November Review
It's that time again everybody! Welcome back!
I'm back with another Dream Team Blog! Unfortunately its been a bit of a rough month for my team this time around… Luckily December is here and that brings a load of fixtures and a massive opportunity to turn it around! So if you feel like youre in the same boat as me then hopefully this blog can point you in the right direction and help you make that all important comeback in your mini leagues/overall score. That being said… Let's get right into the November Review!!
Disclaimer: Tottenham, Brentford, Man Utd and Arsenal are left to play their second match of the week as im writing this blog.
November Team Review
Right so exactly like last month, here's how the photos of the 2 teams work for any first time readers of the blog. Left is the before photo and the Right photo is the after photo (My Current team). These photos can be seen below this segment of the blog!
So yeah, this month hasn't been the best but there's still plenty of time to make a comeback! This months weekly GW points are as follows: GW11 3 pts, GW 12 91pts, GW13 48pts (With 3 players left to play). This month the fullbacks have absolutely dominated with the points…

Points GW11-13:
Reece James: 9pts, 10pts, 18pts, -1pts , DNP = 37pts
Trent: 12pts, 12pts, DNP, 10pts, 3pts = 37pts
Cancelo: 11pts, 10pts ,2pts ,2pts ,0pts = 25pts
I genuinely believe if we all want to do well this year in Dream Team, we need to have at least 2 of these 3 fullbacks. And of course I only have 1 of them at the minute…
Starting with the Goalkeeper, In GW 11 I had Sa who got me -1 pts which was fantastic (Not)! I planned to get Ederson in due to Sa's poor performances and on top of that Ederson was a very good price due to many price drops. My plan was to transfer Sa to Ederson the following Friday but then I made a very big rookie error… Due to the international break I had completely forgot to get my transfer in before the Friday deadline and the punishment for that was a 0.4m higher price difference (Sa -0.1 and Ederson +0.3). I bit the bullet and still went for the transfer and decided to take it as a learning point! Ederson then earnt me 5pts in GW12 and 0pts in GW13. It's definitely not the best but Ederson will be my set and forget keeper now as he provides City coverage and I got him in the team at a some what discount price. As the great Borat once said… "WAAAWAAWEEWAAAA ITS A VERY NICE!"
In the defence, GW11 was a DISASTER for Chelsea block owners… My defence consisted of Christensen, Chilwell and Rudiger and they got a combined total of 0pts altogether. Not a great start but then the following week (GW12) Chilwell got me 15pts and Rudiger got me a massive 23pts! GW 12 is where I did a large team shuffle and took out Christensen (Not starting much) and De Bruyne (Injury) for Trent and Emerson Royal. Trent kicked it off with a very welcome 13pts and Emerson Royal brought, a slightly less welcome, 2pts in GW12. Unfortunately GW12 sprung a problem for my team, this being the Injury of Chilwell. That is right! My point machine was no more and to make matters worse I had no more transfers left! Now onto GW13. Chilwell DNP, Royal DNP (as of writing this), Rudiger 3pts and Trent 13pts. The lack of luck continued! Due to poor weather conditions, the Tottenham game was postponed so Emerson Royal's first game for me this week will be today! For the next set of transfers im definitely eyeing up quite a few defenders and that'll be covered later on in the Blog.
My midfield has been the worst area in my team this month. Benrahma has earnt me 0pts during GW11-13. Absolutely abysmal performances, Dream Team wise, from the West Ham Talisman this month. He will be one player I may look to get rid of as we get closer to AFCON. Money Mase (Mount) got me 0pts during GW11-12 but then fortunately provided 15pts from a brilliant performance midweek in GW13. Overall, im not too keen on Mount in my team at the minute but with December being as frantic as it is, I plan to keep him for GW14 at the very least (If he starts on Saturday) as we need to be smart with our transfers with it being such a busy month for fixtures. Im not too keen on the idea of transferring players out of your side if they're in the starting squad for their teams at the start of December. I feel like the transfer would be best saved for later on in the month with the heightened risk of injury and rotation this month. My last midfielder was Grealish in GW11 who got 0pts due to him being injured. I didn't transfer him out at the time as it wasn't clear if his injury was bad or not so I risked it and kept him in, hoping he would recover over the international break. It later came out that it was worse than I had originally thought so then I did the transfer of Grealish to Foden. In GW12 Foden played 1 game, earnt 0pts, then was announced injured. Just my luck! In GW13, due to his injury, he earnt me another lot of 0pts and so far has made himself a dud of a transfer. Im hoping Foden is going to start being in the starting 11 again at the weekend as he was on the bench last match. Over time he'll be a great asset, just a shame it hasn't worked out for my team so far!
Finally onto my attack! As always, Salah doesn't need any analysis. 2pts, 16pts and 18pts within GW11-13. He's the best player on Dream Team, Best player in the league and quite possible the Best player in the world at the moment. He will not leave my team at all this season… Apart from during AFCON! In terms of Ronaldo's standards it was a pretty slow month for him with -1pts, 18pts and another -1pts (Could increase tonight) during GW11-13. As you may have heard, Ole is no longer at the wheel. The man to take on the job is none other than Ralf Rangnick. Now I dont know much about this manager personally however I have seen A LOT of praise on social media with his appointment. A quote from Sky Sports states "Rangnick invented the 'gegenpress', which translates as 'counter-press'; the high-pressing, all-out running style adopted to great fame by the current Liverpool boss Klopp". To put it in simpler terms, Ronaldo should be getting more goals due to the aggressive attacking style of football. On top of this, Man United have got very tasty fixtures coming up and I would absolutely not be getting rid of King Ronny at this moment in time. On to my final forward, I transferred Lukaku to Son as soon as I got my fresh set of transfers. In the period of GW11-13 Sonny has got me zilch (0pts). Let's pray he gets that hattrick tonight against Brentford!
AFCON
The African Cup Of Nations or AFCON for short isn't due to start till January the 9th. So why am I covering this now? It would be worthwhile to keep in mind that all your African players in your teams will most likely not be playing for the full month of January so you should probably consider how youre going to handle this early and potentially use some of your December transfers in preparation for this. Thinking about how youre going to deal with this early will never hurt and a well thought out plan could reward with more points than your rivals.

Key things to know:

AFCON Starts January 9th and Ends February 6th!

Popular players like Salah, Mendy, Benrahma, Mahrez and Mane will all be affected to name a few!

You will want to replace Salah for the month but be weary, you'll want him back straight away so keep that in mind in terms of budget and transfers… A week without Salah could be crippling once he returns!

Certain players will be given more guaranteed play time due to key African players being on international duty. An example being Kepa for Chelsea!
Plans For Next Month
As of right now, the plan is very simple. Firstly, Replace Chilwell! The candidates to join the team are as follows (in order of my favourite to least favourite option): Alonso, Cancelo, James and Robertson. Alonso being the favourite due to his eye for goal and appetising price tag. It seems like the most straight forward transfer I can make.
And for my other plans… I haven't got any! Im not overly eager to rinse all my transfers straight away. I really want to focus on saving the transfers at the start of this month as I know ill most likely need them more towards the end of the month! The only other player I'd consider taking out at the start of the month would be Mount if he isn't in the starting 11 on Saturday. I just really haven't been impressed by him since he got his hattrick. The replacements I'd consider would be, in no particular order, Bowen, Sancho, Maddison and Bernardo Silva.
I will also definitely be keeping an eye on Man United this month and see how they do under new management. Surely we will see an improvement in form soon with how stacked their squad is!!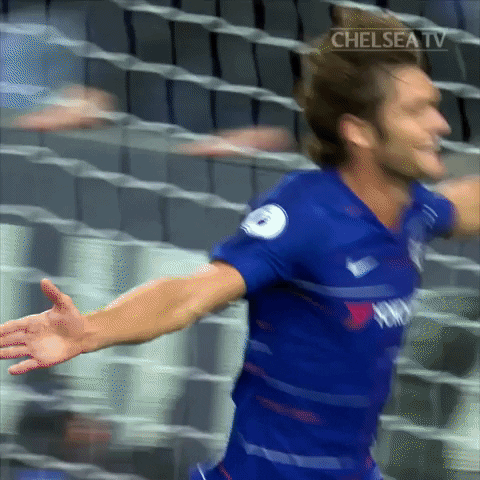 Players on my watchlist!
Marcos Alonso – Massive threat going forward when given game time
Robertson – Starting to pick up from with quite a few assists lately
Maddison – Massive form spike with 45pts in GW12-13
Jota – Affordable Striker option and getting regular game time at the minute along with great form
Fornals – Really impressing me and is quite the budget enabler
Gundogan – Getting a bit more game time at the minute and is popping up with some decent points
Teams to Target in December!
Man United, West Ham, Tottenham, Chelsea, Liverpool, Man City
Based on Fixture Difficulty and Form
The Comeback is ON! GOOD LUCK EVERYBODY!
This is the end of the blog for the month. A BIG Thankyou for your support reading the blogs and I hope you've enjoyed the read! Im loving your guys feedback you've been giving me on twitter so keep it coming! The next Blog wont be out till after Christmas now so I want to wish you all a MASSIVE Merry Christmas! If you dont celebrate Christmas then I hope you enjoy the crazy month of football! It's going to be a hell of a month thats for sure! Fingers crossed the next blog will show that ive been a bit more fortunate than this month lol! I wish you all the best!

As always, if you lot have any questions or just want to chat football then you can find me on Twitter @ConkerFF
See ya in the new year everybody! Good luck!!