Connor's Dream Team October Review
Back with a BANG! Welcome back everybody!
Im back with another Dream Team Review, I hope you're all doing well both on Dream Team and off of Dream Team! I've had a belter of a month this time around so im absolutely over the moon as im writing this! If you haven't been as fortunate this month, dont sweat it, were only a few months into the season and there's easily enough time to turn it around and beat your mini league rivals! Anyways without further ado, lets get right into my October Review!
Disclaimer: Man City, Liverpool, West Ham, Leicester and Tottenham are still left to play their European matches as Im writing this blog.
October Team Review
Right so exactly like last month, here's how the photos of the 2 teams work for any first time readers of the blog. Left is the before photo and the Right photo is the after photo (My Current team). These photos can be seen below this segment of the blog!
As I've said in the introduction to this blog, I've had an absolute Point Rocket of a month! This months weekly GW points are as follows: GW7 37pts, GW8 108 pts, GW 9 88pts, GW10 74pts (With 4 players to go in Europe). This month it's all been about Chelsea and in particular the Chelsea defenders! The teams I've seen do the best this month have been the ones with Chelsea blocks as City have kept 2/6 cleans and Liverpool have kept 3/6 cleans, whereas Chelsea have kept an impressive 5/7 cleans. What is making Chelsea blocks an even bigger threat is the fact that 13 of Chelsea's 33 goals this season have come from their defenders! That is a whopping 39% of their goals!
Here's how they compare in terms of goals to Man City and Liverpool defenders:
Chelsea: 13/33 = 39%
Man City 4/35 = 11%
Liverpool 0/42 = 0%
(Not including Own Goals)
Starting with my Goalkeeper Sa, he got me a whopping -1pts from 4 games. Oh what a fall from grace… Luckily if you've been listening to the Dream Team Tonic Podcast you would've heard that Ederson has plummeted down in value now to 3.2m! On top of that with -2 from this GW so far he could easily get a -0.3 price decrease this coming Friday and become a 2.9m goalkeeper! A way into the City defence, week in week out, for under 3m?? Simply set and forget and thats why I encourage you all, if you haven't got him already, to make him a priority to get into your teams! I certainly will be doing just that as although Sa got me a mega haul that 1 week, he must've gone on holiday because I haven't seen any points from him since!
Onto the defence which most of my points have come from this month… Chilwell got me a whopping 50pts from GW7-10! 3 goals in 3 consecutive league games for this bad boy. Never seen anything like it, especially considering he had only just come back from his long break from football! Crazy bit of luck in that transfer alone! Onto Christensen, he came in a week later than the rest of the Chelsea Brigade but still managed to get me 37pts in 4 appearances since I've had him in my team. On the week I brought Christensen into my team he scored his 1st Goal for Chelsea in over 136 appearances for the club. Finally for the defence is Rudiger who has gotten me 28pts from GW7-10. A very respectable return!
In the midfield we will start with Benrahma. He got me 5pts from GW7-10. Very poor considering he's no longer a super cheap midfielder. He's definitely on the chopping block as it stands as I could look to swap him out for someone with better fixtures with West Ham having Liverpool, Man City + Chelsea in their next 5 Premier league games. Grealish is up next with 8pts from GW7-10… From what ive seen of Grealish since owning him I've come to the conclusion he just isn't worth the current price of 4.4m with how little he is returning in a City side who usually score bags of goals. He has a game against Club Brugge to go so hopefully he'll prove to me he's worth having but its looking very likely he wont be in my team for much longer. KDB came into my team in GW 8 after Bruno gave me 5pts in GW7. I Swapped Bruno to KDB to try and jump onto City's nicer fixtures whilst also freeing up a bit more budget for other transfers. So far Kevin has returned 16pts which isn't great but im willing to give him a bit more time to cement himself in my team as we all know how good he is. I just cant see him not getting a haul soon but we'll have to see… And of course he has the Club Brugge game to go also! My final midfielder is none other than Mason "Money Mase" Mount! After I found out Torres was injured I had to scurry around finding a replacement and I believed Mount to be the man for the job. Since I put him in my team he has gotten me 33pts! 30 of which were in 1 game as he scored a hattrick and got an assist to aid Chelsea in their 7-0 win over Norwich (aka the Club we should all be targeting to get points). He has missed the last 2 games due to "an illness" so hopefully he will be back and fit ready for the game against Burnley!
Finally onto my attack… I'll try to keep this short and simple as im aware I've taken a while to get to this point. Salah got me 78pts from GW7-10. I really dont need to say anymore, the guy is an absolute machine and currently, in my opinion, the best player in the world. He's unreal and if he's not in your team… No scrap that, everybody who reads my blogs has Salah already. Anyways, onto Ronaldo! Mr SIUUUU himself has got me 40pts from GW7-10. I wont lie to you, he hasn't had the best of months at all but I just cant take him out of my team. He got 33 of his 40 pts from GW10 and its saved his month. He'll have punished a lot of the people who took him out to free up funds so good job to any of you who kept the faith in him. If you did take him out before this haul I cant fault you. He's a lot of money and his points dried up a bit for a few weeks so I cant blame you for wanting to free up a bit of budget and try get points elsewhere. Lukaku has got me 5pts all month but he's been injured for most of it and I just haven't had a spare transfer, like many others, to take him out. My plan is to keep him until after the international break if it looks likely he'll be back. If he isn't back after the international break ill definitely be offloading him for somebody else.
Thoughts On The 442
If you follow me on Twitter, you'll have seen I put a tweet out saying how I genuinely think the 442 formation is a viable formation this year. Many forwards aren't returning the points this year in my opinion, and especially whilst Lukaku is out, I can definitely see the argument for starting, for example, a front 2 of Ronaldo and Salah then instead of Lukaku having a more premium defender such as James 5.3m (most likely 5.6m on Friday) or Cancelo 5.4m. These defenders tend to get a bigger haul than the average defender on Dream Team. The only Risk in doing the 442 strat is of course if they concede then thats most likely all their points gone unless they get an attacking return. Another downside to this is forwards have a much higher points ceiling than a defender. You could easily get 8pts from a defender quite commonly but most often thats all you're really going to get where as your extra forward could easily get a goal and an assist and that would be 10pts, on top of that they would most likely also get star man from a performance like that, which would make it a 15pts return. 442 has its pros and cons and I would only really consider it if you fully back that extra defender over any forward to get the most points. I would definitely say it is a viable option though unlike last season!
Plans For Next Month
As of right now I'm planning to save my transfer for the first week until the end of the international break then revaluate my options from there. The players closest to leaving my team would be Benrahma (90% chance of leaving) and Grealish (70% chance of leaving). Of course Lukaku and Mount are concerns due to fitness and injuries but I fully believe they should be back very soon. I would also like to swap Sa to Ederson. I'll need to find around 1m in budget from somewhere along the way with my other transfers.
I also want to try use this months transfers on planning to get my team in the best shape it can be for December's fixtures as there is A LOT of games in that month. A lot of games = More rotation and More chance of injury! Try to be mindful of that when making transfers this month!
Also going to be keeping an eye out on Tottenham and how they may look to improve as a team. The new Tottenham manager said this about Kane during the euros: "Many praise Kane for his ability to go get the ball and play with the team. He's good at that, but it's in the box where he's clinical and as a coach, I would always keep him in there because he's devastating." This sounds very promising. Definitely something to keep an eye on!
Players on my watchlist!
Foden – Looks like City's best player from the eye test
Ederson – TOO CHEAP
Moura – Cheap enabler, Capable of a few points, New manager
Kane – One of the best strikers in the game on poor form but a nice fixture run coming up and Conte may look to use him in a more traditional striker role
Son – Absolutely world class on his day, consistently performs well, Very nice fixtures ahead and under new management
Bernardo Silva – Cheap way into the City midfield and consistently plays at the minute
Reece James – Looks unreal at the minute, bit pricey though
Laporte – Affordable City Defender for the future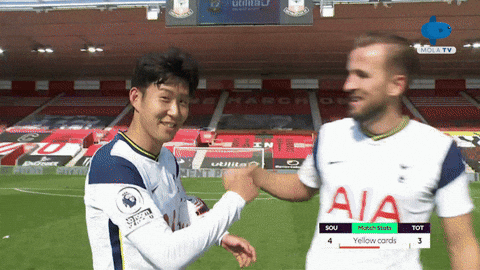 Teams to Target in November!
Tottenham, Chelsea, Man City, Liverpool
Based on Fixture Difficulty and Form
Keep the grind going and GOOD LUCK!
This is the end of the blog for this month, Thanks for reading! It's felt like a bit of a longer blog this month so I hope you have all enjoyed the read and hopefully found something useful. I say it every blog but its a season long game. A marathon not a sprint, dont be discouraged if you've had a bad month. You can always bring it back next month.
As always, if you lot have any questions or just want to chat football then you can find me on Twitter @ConkerFF
See ya next month and good luck!