Connor's SDT 22/23 Season Intro Blog
Back To Business!
Well well well… The wait is finally over and with the new season less than a month away, I couldn't wait to get this blog written. How you all doing anyway? Hopefully all doing well! If youre new to my blog, ill give you a quick intro to who I am!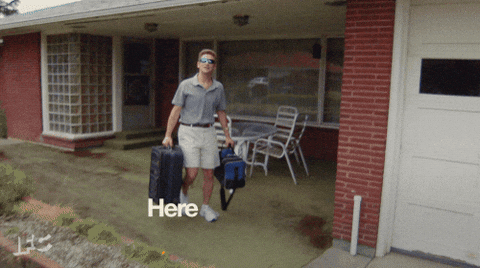 Who am I?
My name's Connor, Im 21 Years old and im obsessed with football and anything fantasy football related. As of this year ill be playing SDT (Sun Dream Team), FPL and SkyFF, but my main game is SDT. This will be my 3rd season playing any fantasy football format, so not as much as a lot of other players out there but I'd back myself to say im not the worst player out there either lol! My best ever finish was in the 20/21 season where I finished in the top 2k. Last season I started of like a rocket and at one point I was even up there at around 300th… But then crashed and burned finishing in the top 5k. This season im aiming for redemption and you can keep up to date with how thats going through these monthly blogs!
How To Play SDT
This section is for any newcomers who haven't played the game before or anyone who needs a refresher! Feel free to skip ahead obviously if you know your way about the game…
I'll put all the necessary info into bullet points:
• You can create up to 10 Teams and they'll all be eligible for the overall prize pot of £100k along with any monthly prizes The Sun give out
• You get 5 Transfers a month (Refreshes the first Friday of every month)
• You can pick any amount of players from any team (Not locked to 3 per team like FPL)
• There are no chips in SDT unlike FPL (No Captains, Free Hits etc)
• Cup games count towards your points in SDT! (Champions League, Europa League, Europa Conference League, FA Cup and the Carabao Cup also known as the EFL Cup)
NEW RULE TO NOTE: DUE TO THE WORLD CUP, WE WILL GET UNLIMITED TRANSFERS DURING THAT TIME PERIOD!
Point Scoring is as follows:
All players
Player Rating of 7 or more: +3 points
Star Man: +5 points
Each Goal Scored (excluding own goals): +5 points
Hat trick (3 or more goals): +5 points
Assist: +2 points
Yellow Card: -1 point
Red Card: -3 points
Penalty Takers – Penalty Save or Miss (as defined below): -3 points
Goalkeepers
Penalty Save or Miss (as defined above): +3 points
Clean Sheet (no goals conceded): +5 points
2 Goals Conceded: -1 point
Each Goal Conceded Over two goals: -1 point

The Full list of rules can be found here: https://www.dreamteamfc.com/g/#help/guidelines
Fixtures Going Into The New Season
In this section we'll have a little nosey at what the fixtures are looking like and what teams we should be considering going into the new season!
Ive sorted the fixture list by difficulty and what a surprise… The two best teams in the league have the best fixtures of the bunch! It gives us the perfect excuse to go heavy on these two teams if you weren't going to do so already! Also up there are Wolves, Arsenal and Everton. Arsenal have a lot of cheap options this year and they're in Europe so I would definitely give some of their players some consideration… Wolves and Everton on the other hand im not sure if ill bother with personally. Other than the fact that they're not in Europe, their players just never seem to be rolling in the points from a Dream Team perspective!

However, dont get me wrong, in the first month of the season you could definitely take a punt on 1 or 2 players who aren't in Europe, as they have more games due to the cup games in August. If anything, this year you might be forced to, as you'll need some cheap beasts with how much harder it is to make a team with all the big hitters this season. West Ham should certainly be under your consideration as they've got more games than any other team in August due to the Europa Conference League… Just be weary as they could rotate a lot in those 2 cup fixtures!
My personal favourite teams to target, looking at that fixture list, are:
City, Liverpool, Arsenal, Tottenham, West Ham and Chelsea (In that order!)
My Favourite Players From Each Price Range
Here im gonna do a quick break down of who I think are the best players at each price range and potentially who I would prioritise over others!
6m and Over:
Im gonna state the obvious but every player in this category is an option, and I wouldn't turn my nose up at any of these players if you were to have them in your teams! Im sure every one of them would provide some sort of value over the season. Due to budget though it's going to be difficult to get more than 3 in your team whilst also having a well balanced team! If I was forced to pick my personal top 3, It would be: Salah 7.5m, Haaland 7m and Trent 6.5m.
5m – 5.5m:
The players that stand out the most in this bracket are Mahrez 5.5m, Foden 5m, Robertson 5.5m, Luis Diaz 5m, James 5.5m, Sterling 5m, Chilwell 5.5m and Jesus 5m. In terms of team structure I'd like to have at least 2 of these players in my team as I feel like there's some incredible value here and they're also at a key price point where they'd be easy to swap out for someone cheaper if need be.
4m – 4.5m:
In this price range the players that id be targeting are Bowen 4.5m, Laporte 4.5m and Saka 4m. Considerably less options for me than the higher price brackets but the three Ive selected are bargains for their price points in my opinion! Some other players worth mentioning are Grealish 4m and Jota 4.5m. The reason I dont like these two as much as the others is because of the risk you get with them. Grealish is a very cheap way into the city attack but im not convinced by his game time along with his performances last season… If he plays more often he could seriously be one to jump on however! Jota is a massive rotation risk but he's worth mentioning as he had a pts total of 225 last season which is higher than what Ronaldo, Mane, Bowen, James, Sterling and Foden earnt to name a few!
3m – 3.5m:
The players that stand out for me in this bracket are Romero 3.5m, Kulusevski 3.5m, Sancho 3m, Trippier 3m, Odegaard 3m, Tierney 3m and Ramsdale 3m. You can see a theme of North London at this range! Both Arsenal and Tottenham have a very nice selection of cheaper players this season and with their opening fixtures being quite nice, I'd definitely fancy a few in my side if I want a mid priced enabler! Also worth mentioning are Ake 3m and Cucurella 3m. Ake looks close to signing for Chelsea where as Cucurella looks like he's gonna sign for City as of writing this. If thats the case these two are VERY cheap ways of getting into the top defences of the league!
2.5m and Under aka "The Pound Land Range":
Arguably the most important range of players you want to get right when creating your teams! With them making it much harder to get the big hitters this year, were gonna need some hidden gems. Here's who I think could do well in this price bracket: Cresswell 2.5m, Doherty 2.5m, Pope 2.5m, Tomiyasu 2.5m, Gordon 2.5m, Martinelli 2.5m, Saliba 2.5m, Pickford 2m, Jonny 2m, Sessegnon 2m, Ramsey 2m, Carvalho 2m, Elliott 2m, Elanga 2m, Meslier 1.5m and Wissa 1m. A pretty big flipping list there but these are all the cheap players who I think have the potential of being worth while putting in your teams. Dont get me wrong… Some of these are more risky than others but that's what you're playing with at this type of price range! Cresswell, Martinelli, Doherty, Pope and Tomiyasu are the ones in particular who id be tempted to have a look at!
Some Dream Team Stats From Last Season
Top 5 players with the most points:
1st = Salah with 334pts total
2nd = Trent with 298pts total
3rd = Kane with 291pts total
4th = Cancelo with 275pts total
5th = VVD with 249pts total
Top 5 players for 7+ Ratings:
1st = Cancelo with 38
2nd = Salah with 37
3rd = Trent and VVD with 34
4th = KDB and Rodri with 33
5th = Kane, Matip and Rice with 28
Top 5 players with the most minutes played:
1st = Alisson with 4890 minutes played
2nd = Rudiger with 4686 minutes played
3rd = Schmeichel with 4680 minutes played
4th = VVD with 4620 minutes played
5th = Cancelo with 4532 minutes played
Top 5 players with the highest PPG (Points per game):
1st = Salah with 6.5 ppg
2nd = Trent with 6.3 ppg
3rd = Ronaldo with 5.9 ppg
4th = Kane with 5.8 ppg
5th = Matip with 5.5 ppg
Points per million for all the players 6.5m and up this season with last seasons points:
Salah 7.5m = 44.5 ppm
Kane 7.5m = 38.8 ppm
KDB 7m = 35 ppm
Son 6.5m = 37.4 ppm
Cancelo 6.5m =42.3 ppm
Trent 6.5m = 45.8 ppm
Ronaldo 6.5m = 34.6 ppm

Going off of those ppm stats… Trent is the best value premium!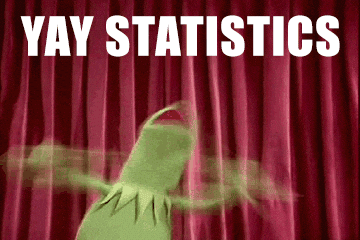 That's all folks!
All good things must come to an end and unfortunately this is the end of this blog… BUT, ill be releasing my Team Reveal blog the week the season kicks off so keep your eyes open for that! At the end of last season I was so happy I was getting a little break from writing my blogs but I must admit, it feels fantastic to be back writing my blogs again and I hope you've all enjoyed it as much as I've enjoyed writing it! I've tried to get as much useful information as I could in this blog so I hope it comes in handy. Thankyou for reading anyways, whether youre new to my blogs or you've read them all up to date, I appreciate it! Happy Drafting everybody!
If you lot have any questions or just want to chat football then you can find me on Twitter @ConkerFF