Connor's Targeting November Blog
It's That Time Again! The Monthly Blog Is HERE!!
The circus is back in town everybody! Oh wait… Never mind, I mistook my Blog Team for a bunch of Clowns! Quite fitting with Halloween just passing. Anyways, How are you all doing!? Hope you've all had a month filled with rank gains and mini league bragging! Ive had another howler this month…
Without further ado, Let's get right into it!
How The Blog Team Got On…
The Goalie
Starting in goal for the month, I had none other than the man who should be England's number 1, Nick Pope (3.4m)! I didn't make any immediate changes for the first week of the month so kept him in against the game vs Brentford and very unfortunately, he conceded a very avoidable penalty and earnt me 0pts for the week. For the second week of the month I decided that id try and gain some value through the price rises so I jumped onto a Chelsea block ahead of some favourable fixtures! That block included
Kepa (3.2m), who was on hot form at the time and earnt me a juicy 23pts for the month! Sounds fantastic until you realise 21 of them points were earned in the first week I had him then it went downhill from there! To top off the lack of Chelsea cleans in the past 3 weeks, Kepa went off injured in the last league game! As far as im aware, I dont think he'll be back for this weekends game so ill most likely be removing him… But to who? I'll talk about it more in the "defence" section of the blog when I discuss my other 2 Chelsea flops!
The Defence
Let's get the Chelsea defenders out of the way! Starting with the first week of the month… As you know from the last blog, I had VVD (5.1m) and Tsimikas (3.9m). Long story short, Liverpool looked poor this week, earning me -2pts between them. So in the theme of jumping on price rises and fixtures, this is where I jumped onto the Chelsea block, moving the Pool defenders onto Koulibaly (4.9m) and Cucurella (3.4m). A lot like Kepa, the transfers started off brilliantly with 12pts and 13pts so I was buzzing GW10. That buzz came to a sudden stop the week after when Koulibaly wasn't in the squad for either game, due to injury, and Cucurella earnt a mega 0 pointer for the week! Fast forward to the week I write this Blog and Koulibaly is fit again but currently on a -1 for the week and Cucurella is on a -3. A proper horrible crash and burn for the Chelsea block I must say but should I even be surprised after the damage they did to my Blog Team last season against Brentford lol! The plan for the Chelsea block is actually to move onto a Newcastle block depending on how many transfers are left after I sort my teams current injury crisis. More info on the injuries in my blog team to come! Up next for the defence, to talk about, is Sessegnon (2m) who I had in my team for the first week of the month. He earnt 3pts in his single game he played for me then the next game he didn't play a single minute so I used this as an opportunity to hop on Saliba (3.2m). I chose Saliba because he's firmly locked into that Arsenal side now and in my opinion is their best defender. He was also a lot cheaper when I brought him into my team I believe so it was a nice way to gain a bit of budget too. Saliba earnt me 11pts over the past 5 games (1 game to go as of writing), so quite a poor return to be honest… I still think he's a good option and I dont think ill be getting rid, before the World Cup wildcard as Ive a lot more bigger priority transfers to make. *Cough* Chelsea *Cough*
The Midfield
A lot like last month, The midfield remains very similar apart from the addition of the Paraguayan Messi in GW12… We'll save that for last… First up, Let's talk about old reliable KDB (7.5m)! He's earnt me a very nice 39pts this month and was one of my best performing players. I cant see there being many weeks in the season where ill go without him if im honest. He'll have the odd quiet week but for the most part he ticks along lovely and gives out plenty of hauls over the season. I think he's pretty close to being a must own! Next up is our beloved Blog Team mascot, the man the team is named after, none other than Bukayo Saka (4.4m) who earnt me a banging 42pts this month!! He's been sensational this month but unfortunately went off injured in the game against Forest. Luckily, Saka seems to back in training and Arteta has said he's available as early as the Thursday Europa League game… Buzzing about that, one less transfer I have to blow on an injury! Onto his mate Odegaard (2.7m) now, who earnt me 16pts this month so far. A lot less points than Saka but nearly half the price! Im still content with Odegaard and I think ill persist with him through to the world cup now. And finally, in the midfield, lets have a chat about Paqueta (2.6m). This month he earnt me 12pts over 2 weeks which isn't bad at all for an enabler. He ended up being injured for the 3rd week of the month but I had seen on twitter somewhere that he could be back for the midweek game so I kept him in… Turns out the source was wrong and he's still currently injured! It could be a blessing in disguise really as I've made a mega upgrade to the team by replacing him with none other than possibly the most on form winger in the prem… Miggy Almiron (2.7m)! This guy scores wonder goals consistently right now and he did it again when I put him in my team! A cheeky 8pts from the new boy. Newcastle have been in such good form all season and so has Miggy, very excited about having him in my side and it makes it all even better that Im a Newcastle fan. I always try to be non bias when it comes to fantasy football so I've hesitated to bring the toon players in my side all season but I cant ignore them any longer. They're unbelievable at the moment and a pleasure to watch! Long may it continue!
The Forwards
Finally onto the forwards! Nothing has changed here again since the end of last months blog, but that will most likely change in the coming weeks… First up is Sonny (5.6m) bringing in 34pts for the month with 28 of them being from the first week of the month. Apart from the first week where he mega hauled, he's been quite poor and so have Tottenham really. They keep getting the results but, to me, they dont look great for SDT points so that's why im thinking of moving Son to someone else for November. Not too sure who for yet but ill be sure to update you all as usual on my twitter! Up next is the Egyptian King, who is well and truly BACK!! Mo Salah (8m), has earnt a whopping 59pts this month! Well done for those of you who kept faith. His ownership is still surprisingly quite low at only 29% so that's probably why my Blog Team managed to get a decent rise in Overall rank over the month. Then again, its not hard to get a big hefty rank rise when your overall rank is as bad as mine haha. Salah's off nowhere in my team's and ill even be trying to work him back into my other teams as soon as the transfers refresh on Friday. And last but not least in my blog team, the machine that is Erling Haaland (9.1m). Earning me (and every other manager) 21pts this month which is a bad return for Haaland's high standards! I wouldn't normally be getting rid of him but as many of you will already know… He's currently injured and Pep being Pep isn't giving us any useful information on how long his injury is. The plan as of right now is to wait for the press conferences and if he's confirmed out for the next 2 week then to get rid and spread the funds around my team or even perhaps go for Cancelo (7.4m) as his replacement. That would set me up until the world cup then I can obviously whack him back into my team with the unlimited transfers!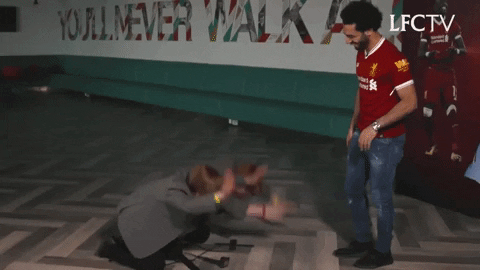 Here's The Current Team
GW9 – GW12
Overall 83k (as of 02/11/22)
716 Total Points
Team Value = 56.3m
Teams To Target
Man City, Man United, Liverpool, Newcastle, Everton, Leicester, Arsenal, Palace
In order of Fixture Difficulty for the Month of November (In my opinion)
The teams I'd be personally targeting are Man City, Man United, Newcastle + Leicester. City have the biggest fixtures to target out of the bunch as they've got 2 matches I'd consider to have big haul potential. I also like Newcastle's fixtures a lot. They haven't conceded a single shot on goal in their last 2 home games this season and 2/3 of the upcoming games are home fixtures!
Players To Target
This is a watchlist of players I will personally be looking at (Who aren't in my team), who have caught my eye or I think could have potential!
Mid Priced/ Less Risk
Cancelo (7.4m) – Not mid priced but certainly less risk, could be going down in price Friday and has nice upcoming fixtures
Trippier (4.6m) – 2nd highest scoring defender on the game, on lots of set pieces and is a star man magnet
Foden (5.5m) – Has struggled for game time recently but if he's in the starting 11 it's gonna be hard to resist
Dalot (3.4m) – In HOT form, starts most games and is a good goal threat, great upcoming fixtures
Rashford (4.3m) – Picking up form, looking good on the eye test, great upcoming fixtures
Risky/Punty
Alvarez (3.6m) – With Haaland potentially out injured, this could be Alvarez's time to shine! Looks decent when he plays and very capable of goals
Barnes (4.3m) – Decent goal scoring form and has decent fixtures
Bruno Fernandes (4.9m) – Very good upcoming fixtures and could be a great differential in the centre of that Man United attack
Wilson (4.2m) – Certain to play 2/3 games this month, on great form and in an in form team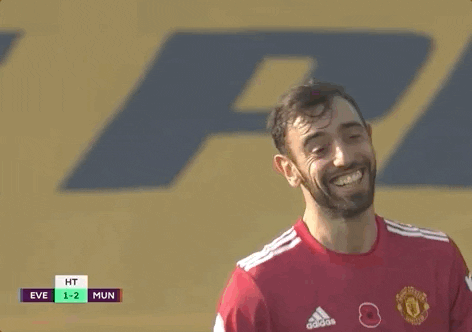 Enabler (Less Than 3m)
Dan Burn (3m) – I think he has a good chance of playing 3/3 games this month, picking up plenty of cleans
Maguire (2.8m) – Really good fixtures, back in favour at United, good performance last league game
Harvey Elliott (2.3m) – Playing a bit more recently and also had a haul not too long ago
Gordon (2.3m) – Very nice fixtures coming up, Good young talent, more of a punty move till the world cup, very attacking minded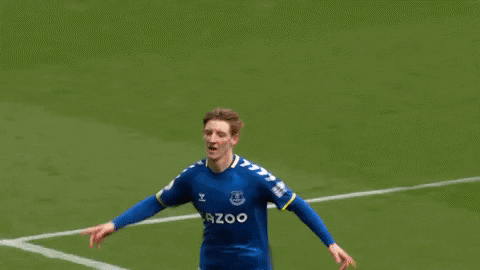 Keep At It! Thanks For Reading!
That's the end of this months blog! A tiny month of fixtures ahead but still plenty of points to be had no doubt! We're still not even half way through the season yet so keep your heads up! I'll be doing the same as I attempt to climb back up that Overall leaderboard! The next Blog will be a special wildcard blog so that'll be fun! Ill get it out just before the season gets back underway after the world cup finishes. Goodluck for the month everybody, see you next time!!
If you lot have any questions or just want to chat football then you can find me on Twitter @ConkerFF