Connor's Targeting October Blog
BOO!! My SpOoKiEsT Blog Of The Year Is HERE! 👻
Welcome back everybody!! It's felt so long since my last blog with all that's happened and with all the delays to premier league football. Hope youre all doing well as always! Ive got an important goal to achieve this time around as I need to try raise my blog team back up the ranks from the dead! Quite fitting with the whole Halloween theme… Will I successfully revive my Blog Team or will I put the nail in the coffin?! Only one way to find out…
Let's get right into it and see how the team has performed this month and how im gonna approach the month ahead!
How The Blog Team Got On…
The Goalie
As usual, first up is Nick Pope (3.5m)! This month, the best English keeper in the league, earnt me 13pts in 3 games which isn't bad at all, in fact, he was super unlucky not to get a clean against Fulham so very happy with his performances this month. Although Popey's been an absolute hero to the Blog Team, I think I may be parting ways with him some time in the near future. His value of 3.5m is quite expensive for a keeper who only plays once a week so I feel like it would be sensible to move him on to one of European playing keepers, such as Alisson (3.9m), Lloris (3.7m) or even De gea (2.7m).
The Defence
We'll start with new boy Tsimikas (3.5m)! He came into my team in the first GW of the month due to seeing the early lineup and finding out Roberston (4.6m) was benched. In my last blog I talked about how I though Tsimikas looked more threatening so I used this opportunity to jump to him and it actually worked out, Wowza! (Probably the only thing that went well this month for me lol!) He earnt me 19pts in the 4 games he played, ill take that all day with how poor defenders have been this season… Next is stinky Sessegnon (2.5m). He's had a howler of a month only bringing in 2pts! I know he's in the team as an enabler but im really tempted to take him out at some point in the coming month. The only thing possibly stopping me is that Emerson (3.1m) has a 3 match ban so fingers crossed Sess can get some game time as when he actually plays, he looks a real goal threat at times! Now we'll address Saliba (3.1m) and Cucurella (3m). Starting with Saliba, in the first game of the month he earnt me a not so very nice -3pts then topped it off with a DNP in the Europa league. After that Arsenal had a blank game week so that week I decided to swap him for a cheeky punt on Paqueta (2.6m) who was starting in the Conference League and was most likely gonna start the week after. Paqueta goes onto blank, then the very next week Saliba gets a mega 18pts haul whilst Paqueta blanks again! Yes, "Ouch" indeed… Cucurella had a poor month too with just the 2pts in the 3 games he played for me. He then didn't play due to an "illness" so I decided to be a bit aggressive because it was the last week of the month so I took him out for VVD (5.1m). In true Blog Team fashion, VVD then went on to get a -2 as Liverpool concede 3 to Brighton at Home! Luckily he might've saved himself from a price drop by then getting a clean against Rangers in the Champions League. VVD was always intended as a short term move to play the 2 "great" fixtures, get points and a price rise then move on… That is still the plan! But who am I transferring to? I dont know yet… But I'll update you all on my twitter when I make the move!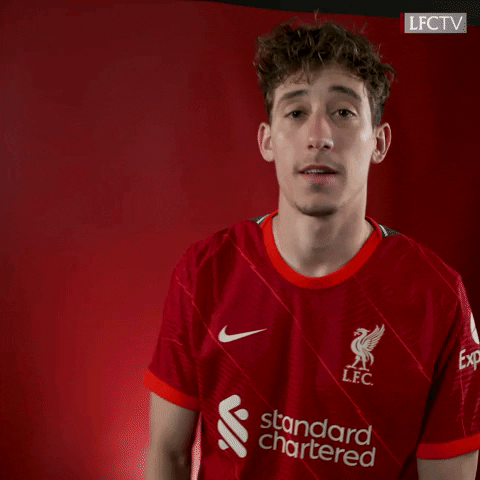 The Midfield
Not much has changed in the midfield. We'll start with the main man KDB (7.5m)! Once again, the beautiful Belgian has come up trumps with 32pts and at least 1 goal contribution in every game he played this month. I really cant see myself dropping him till the "World cup wildcard" to be honest, he's just too good! Now onto the polar opposite of KDB this month and that's Odegaard (3m) with an impressive 0pts. It's worth noting that in 2 of the games played, he was on a 6.9 rating which could be seen as unlucky. That being said, Im probably gonna be looking at moving him on as it stands if the right opportunity pops up. And last but not least in the midfield is the team mascot Bukayo Saka (3.9m)! He's survived another month and im in no rush to take him out. 14pts in 4 starts this month which isn't terrible compared to the rest of my team. Saka is steadily ticking along at the minute and I can smell a haul on the horizon… Still no Arsenal penalty yet, so as far as im concerned, Saka is still the pen taker unless proven otherwise which is a decent reason to keep him for the start of the month at the very least!
The Forwards
Finally onto the forwards and we'll start off as we did in the last blog, It's the goal scoring machine, Erling HAULand (9m). It's a 10 man game everybody, you've got this fella in your team and youre not taking him out. I have to get my calculator out for this one… 87pts this month! Eighty Seven!! WTF! I have nothing to say at all on that one. Let's swiftly move onto the next player. It's Mo Salah (7.7m)! He's earnt 18pts from 5 appearances this month, which for the price tag, isn't worth it if im honest. Im really not sure what to do on this one as I can see arguments for both keeping and getting rid of the Egyptian king. Purely going off of my Blog Team's needs at the minute, Im leaning to keeping Salah as it stands as he's currently only 31% owned which isn't too high and if he bangs, which we all know he's capable of, he could really help my struggling team get back on track. Plus he's not exactly a priority transfer. That being said, I could get 2 weeks into the month and decide that I want to move him out so my advice would be: If you need the funds for somewhere else in your team then sell, If not then keep unless you just really dont like the look of him or Liverpool at the moment. If youre getting rid, this would probably be the best time to do it due to them having both Arsenal and City in the space of 2 weeks. And finally, were onto the Kane (7.2m)/ Son (5.6m) "hokey cokey" transfers… I started off the month with Jesus (5.9m) who earnt me 2pts. It then came apparent that he wasn't gonna start in Europe so I used the Robbo to Tsimikas funds to move up to Kane who earnt me 10pts over 2 appearances which wasn't too bad at all. In order to fund the Cucu to VVD move (and other moves I plan to make down the line to try increase budget) I moved Kane to Son as I thought Son might be hitting a purple patch after his 30 minute hattrick and for nearly 2m less it just seemed right to me. Anyways, Sonny went on to get 0pts for me that week where as Kane earnt 4pts. Typical haha but not a massive difference so ill take it!!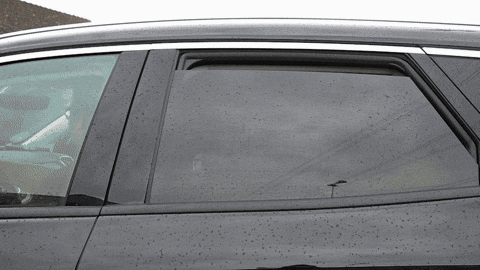 Here's The Current Team
GW5 – GW8
Overall 223k
429 Total Points
Team Value = 53.9m
Teams To Target
West Ham, Tottenham, Chelsea, Liverpool, Man United, Man City, Arsenal
In order of Fixture Difficulty for the Month of October
In my personal opinion, the team's fixtures I like the most are Arsenal, Chelsea + Tottenham. City are fixture proof and Liverpool would only tempt me after they get the City game out of the way.
Players To Target
This is a watchlist of players I will personally be looking at (Who aren't in my team), who have caught my eye or I think could have potential!
Mid Priced/ Less Risk
Foden (6m) – Not mid priced but certainly less risk, looks phenomenal at the moment and is starting a fair bit
Grealish (4.2m) – Basically a cheaper Foden but less of a goal threat, playing great and a very affordable way into the city midfield
Bowen (4.4m) – Seems to be hitting form (finally), great fixtures
Gomez (4m)/ Akanji (3.9m) – Both great ways into the city defence for a reasonable price
Luis Diaz (5.3m) – Steady points, the fixtures after City are beautiful, capable of a haul
Reece James (5.6m) – Looked really good against AC Milan, very explosive for a defender
Risky/Punty
Aubameyang (4.6m) – Chelsea number 9 for cheaper than 5m, returned in his last 3 games, we know he's very capable of some hauls, 1.1% ownership
Rashford (4.3m) – coming off of a 20pts haul, 55pts this season so far and has looked better and better this season
Antony (3.9m) – he's looked promising but needs to do a bit more to fully convince me, banging goal against City though
Scamacca (3.1m) – He's slowly working himself up to be that number 1 striker if he isn't already and is scoring quite consistently recently, very nice budget option
Enabler (Less Than 3m)
De Gea (2.7m) – Super cheap European playing keeper, if they start keeping cleans, he's a bargain, heavily considering him as a Pope replacement
Xhaka (2.6m) – Looking like a swiss Gundogan in recent weeks for Arsenal, been impressed by him, picking up quite a few assists, ratings and goals
Dalot (2.5m) – poor recent week but before that he's looked good and even got a brace for Portugal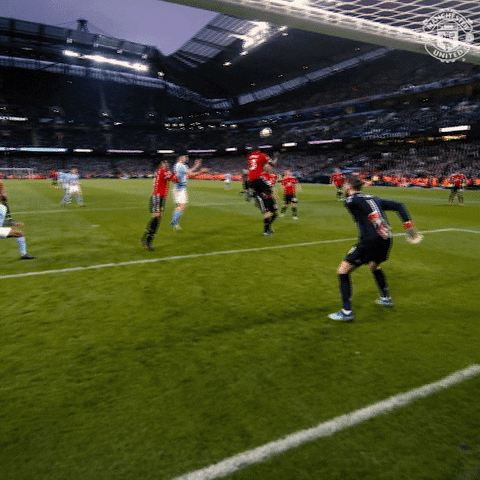 Thankyou For Reading!
And that's the end of the blog for Spooktober! I hope you've enjoyed the read and I hope even more that you lot continue to read my blogs even if im not doing the best this season so far… It's only early days so im hoping to pull things around and get back on track for a half decent finish at the end of the season! A jam packed month of football is ahead so im sure there will be plenty to talk about in the next blog. Have a brilliant month everybody, ill see you next time!!
If you lot have any questions or just want to chat football then you can find me on Twitter @ConkerFF