Connor's Targeting September Blog
The First "Targeting" Blog Is Finally Here! It's Felt Like Ages!!
Welcome back everybody! How you all doing? Hopefully fantastic! What an absolutely chaotic month it has been… Non stop goals (Especially just the 9 from Haaland!!), New options popping here there and everywhere, Cheap keepers FLYING in points… not to mention I had my first ever podcast appearance… BLIMEY! So much to process so hopefully I can crunch some of it down for you all into this blog, Let's get cracking!
How The Blog Team Got On…
The Goalie
First up is Nick Pope (3.3m) ! What a F**king BEAST!!! Just had to get that out of my system… He's a man mountain between the sticks and has been incredible for Newcastle and my SDT Teams so far! He's earnt me a whopping 26pts this month which is huge considering he had City and Liverpool in 2 out of his 5 games played, getting a 7+ rating in each of them. Im very tempted to stick with him for now as Newcastle look a different breed this season and look fantastic in defence. Nice fixtures coming up, the only thing he lacks is European fixtures… If a player like Alisson (3.9m) drops even further in price and Pope goes up once more, then id be tempted to push the button.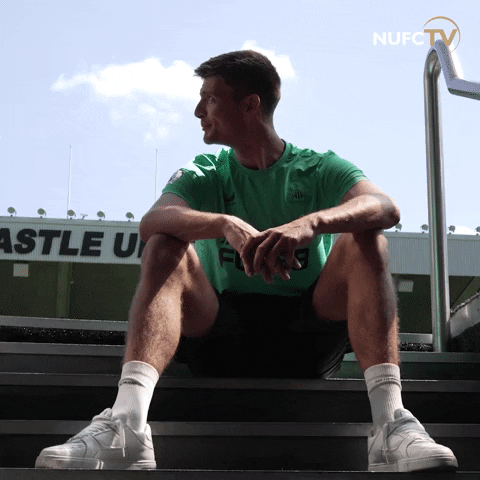 The Defence
Starting with Saliba (2.9m)… He looks a serious player and earnt a respectable 21 points this month considering he started out as one of my enablers. My plan with Arsenal in general is to keep an eye on how they lineup in the Europa League before I decide if im gonna move on from some of their assets. We dont talk about Matty Cash (2.6m), who was in my original GW1 team… He was woeful so moved him on to Cucurella (3m) who going off of the eye test, looks electric!! He didn't earn me many points at all this month but im set on him being a definite stick for now… Seems to be getting a lot of game time and with favourable fixtures mixed with his creativity and chances at cleans, I think he'll be quality for his current price tag of 3m! Robbo (4.8m) is a messy one… Although he's my favourite shithouse of a player, he's looked rubbish in game! Just the 5 points for him this month. I understand Liverpool are having a rough patch with cleans but in general, Tsmikas (2.8m) has looked more threatening off the bench than Robbo… I'll be sticking with him for now as he has some favourable fixtures but if his form/cleans dont pick up ill be taking him out to spread the funds elsewhere in the team.
The Midfield
First up we'll talk about the only midfielder still remaining from GW1 in my current team… And that's good old Saka (4m)! This lad is disappointing quite a few SDT managers at the minute but thats not the case for me, he's been ticking along relatively nicely over the month with a total of 15pts, Only 2 less than Kulusevski (3.6m). In the last 2 games in particular, he's showing signs of more attacking threat so I can smell a haul on the horizon… Im happy to stick with him for now! Next up is Mbeumo (2.3m). As far as a 2m enabler goes, he did a satisfactory job. He's gained me some price rises along with a few points on the side. Unfortunately, ive decided to part ways and go for a European playing player in Sessegnon (2.6m). I will always remember the moment Mbeumo scored that beauty of a goal on the counter attack against United and I jumped up cheering "mBOOOOOOOMo". It's bringing a tear to my eye… Anyways, enough of that, up next is Mahrez (5m) and Sterling (4.8m). Both players did naff all for me for the first 3 weeks of the month so I thought "Enough is enough", and swapped them both for Odegaard (3.3m) and KDB (7.3m) for the last week of the month. I would've been 11 points better off if I didn't touch my team! Typical! Sterling decided to haul as soon as I took him out and KDB seems to have vanished. On the bright side, I've made more budget gains doing this move than I would've if I stuck with Sterling and Mahrez. Im also happy ive finally got KDB in my team. He's the type of player where if you dont have him in and he hauls, he can very quickly get out of reach!
The Forwards
Starting with Haaland (7.8m)… What the actual f**k is this guy eating for breakfast on a morning and where can I get some?! 5 games played in the premier league and he already has 9 goals with 1 assist! He's absolutely insane. I watched him in GW1 whilst having Kane (7.6m) instead of him and I instantly put him in my team. If you haven't got him youre going to lose your mini leagues, its as simple as that. Get him in there!! Now onto Gabi Jesus (5.8m). This guy was criminally under priced GW1 and his ownership shows! Currently owned by 60.4% of teams in SDT, I think Jesus is still a very good option although people seem to be jumping off of him due to tougher fixtures on the horizon mixed with the doubt of Europa League minutes. Jesus looks like he's involved in everything when it comes to this newly built Arsenal team. They look scary going forward and Jesus is at the centre of the majority of their attacks. I'll be sticking for now but if it looks like he isn't playing in the Europa league, I may switch him out later this month. And finally, Dream Team Royalty, It's Mo Salah (7.7m). After a "poor start", Salah has 28 points which is 3 more than KDB and only 1 less than Kane. I agree, he does indeed look poor in game but he's still getting the points… Just wait till he picks that form back up again… Definitely a hold on Salah. Let the impatient people take him out and reap the rewards!
Here's The Current Team
GW1 – GW4
Overall 192k
226 Points Total
Team Value = 52.7m
Teams To Target
West Ham, Chelsea, Tottenham, Liverpool, Man City, Arsenal
In order of Fixture Difficulty for the Month of September
Im personally sticking to teams in the Champions League due to the risk of rotation in players being much less than the teams in the Europa League and the Europa Conference League
Players To Target
This is a watchlist of players I will personally be looking at (Who aren't in my team), who have caught my eye or I think could have potential!
Mid Priced/ Less Risk
Sterling (4.8m) – Finally hit form? Good fixtures
Luis Diaz (5.2m) – In a high scoring Liverpool front 3, Looks like he could pop a goal out anytime
Foden (5.2m) – Looks incredible in terms of the eye test, seems favoured in peps system, plenty of assists to come I think next to Haaland
Gundogan (4.4m) – Looks like he has decent attacking threat and plays quite often
Kulusevski (3.6m) – Looks great with good fixtures ahead, just hasn't been getting the points to show for it
Risky/Punty
Alvarez (4m) – 2 goals last game and looked great, Pep talking highly of him, can see a few starts in the next few weeks
Antony (4m) – New boy for united, one to watch
Akanji (3.5m) – New City CB, If he gets subbed on or even plays a bit 3.5m is a bargain price
Enabler (Less Than 3m)
Tsimikas (2.8m) – Gets subbed on every game, looks great when subbed on, due a start?
Paqueta (2.9m) – New attacking mid for the hammers, highly rated, good fixtures ahead
Fofana (2.9m) – Newly signed to Chelsea, Cheap way into a champions league defence, good fixtures ahead
Dalot (2.3m) – Looks good playing for United, Super cheap, Need to see if United improve more
Elliott (2m)/Carvalho (2.1m) – The Liverpool £1 shop duo, both look good but both are rotation risk, The best options around the 2m price point
Only Early Doors… Keep Pushing!
And thats the end of my blog for the month! I've tried to neaten up the format of my blogs for the new season to try and make it even easier than they already were to digest. I hope you've all enjoyed the read and have found it interesting in some way! Slow start this time around for my blog team… It's the worst performing team out of my 4 cash league teams so dont stress if you've had a rough start, im in the same boat! We've got soooo much more of the season left to go so lets try and smash it!! See ya next month everybody!
If you lot have any questions or just want to chat football then you can find me on Twitter @ConkerFF