My first Dream Team Tonic Team Reveal!
How's it going everybody? It's probably best if I introduce myself…
My name is Connor, I'm 20 years old and like many of you I'm a massive Fantasy Football fan! I've only been playing Dream Team for 3 years and last year was the first year I actually took it seriously and I ended up bagging myself a top 2k finish that I'm proud of. In these articles that I'll hopefully be posting once a month, I'll either be going through my current team and any plans or any players I think could provide big point hauls for the month ahead. With that all being said, let's get right into it!

How ill be playing Dream Team this year!
Unlike a lot of Dream Team mangers with higher finishes at the end of the season, I only ever take charge of 2 teams whereas they'll do the full maximum of 10. The reason for this is that I feel like I can stay on top of them 2 teams a lot more where if I had the full 10 my head would well and truly be thrashed! These Dream Team Tonic articles will be focussed purely on just 1 of my 2 teams (so let's hope I've picked my best one!).

The Back Line and Goalie:
To start with I have opted for a trio of Alisson 4M, Trent 4.5M and Robertson 4M. The main thinking behind this is that the fixtures are super nice for them, having Norwich, Burnley, Leeds, Palace and Brentford in their first 6 games. Trent and Robertson are pretty self-explanatory as everybody knows how prolific they can be in getting attacking returns and with VVD back along with the new signing Konate, I think they'll have a lot more success with getting cleans. Alisson at 4M is sooo expensive however he'll play every game in the league and he'll even play most games in the cups in my opinion. I just think having him in goal for those amazing early fixtures is going to pay out big time! My final defender pick is none other than Mr reliable Digne 3M. I seem to always have this guy in my team at the start of every season. Digne provides great attacking returns being on multiple set pieces and also has very favourable fixtures early on. If that wasn't enough, Everton have 4 games this month, one of which is a cup game and I think Digne is likely to play in this game.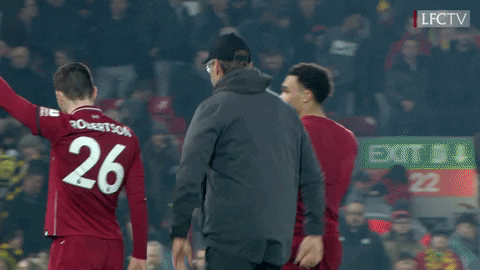 The Midfield:
Firstly, is the guy who should be in every one of your teams and that is Bruno Fernandes 6.5M. This points machine shouldn't need any explanation… He's the main man for Man Utd, He's on pens, He takes freekicks and he takes corners occasionally. Just get him in your team if you want to do well! Next is my secret weapon for this opening month of the season, Drum roll please… It's Buendia 3M!!
Playing as the number 10 role for Villa, Buendia looks like he could really live up to the loss of Grealish for Villa. Last season he achieved the Championship player of the season along with Norwich's promotion to the prem. With 15 goals and 16 assists last year and an average Whoscored rating of 7.78 for the season he looks really promising with Watford, Newcastle, and Brentford in the first 3 games! Another one of my mids is none other than Mahrez 5M! In my opinion Mahrez is by far the best City option for the start of the season as he's one of the only City midfielders to have a full pre-season. I'm confident against pep roulette and I bravely think that Mahrez is nailed on for the first couple of games! Mahrez has a great record for getting points on Dream Team and I wouldn't be surprised if he got a few big point hauls at the start, just be careful with him though as he is a very streaky player and can go missing if you own him at the wrong times of the season. Finally, is my biggest gamble in my entire team and that's Alli 3M. Alli was one of the players that Mourinho crushed with his managerial ways however with the appointment of Nuno there's been more evidence to say that Alli may be back in favour in the Tottenham squad. Alli has been playing all pre-season and has even got a couple of goals! I've also heard that Nuno might be thinking about playing Alli up top with Son if Kane does leave Tottenham this season. Tottenham have 5 games this month which is the most out of every other team due to the Europa league, now if that doesn't tempt you to bang a few Tottenham players in I don't know what will!
The Attack:
Now to the lads who will hopefully be getting the majority of my points. First up is the Liverpool duo of Salah 6M and Mane 5.5M. As ive already covered in terms of fixtures, Liverpool's opening games are amazing and I think the Liverpool double up could prove worthy of your consideration. Salah has easily been one of the best players in the premier league for the last few seasons now so there's no need to go into detail about him! Mane on the other hand needs some explanation… Even though Mane had a much poorer season than normal last season, he still only had 41 points less than Salah. With this being said Mane has also said himself in interviews how he intends on having a much better season as he feels like he let his standards drop last season. I just can't stop thinking about how he's going to have a great season in my opinion so that is why he's in my team. The last player in my Team is my favourite player in world football… Son 5M. At his price I think that Son is one of the best players you can have for the start of the season. He's nailed on and has 5 games in the first month and like Alli I believe he'll play at least one of them! If Kane goes to City, I suspect he'll even be on pens! I just can't stop loving Son as an option this year, so he is firmly sealed into my team.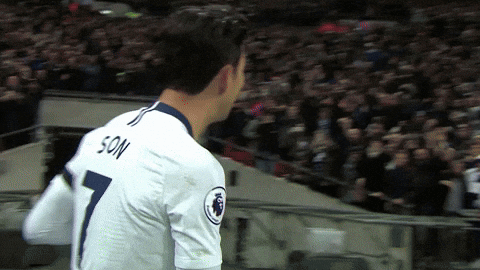 Goodbye for now
And that is the end of my first post on the Dream Team Tonic website! I want to thank the lads for giving me this opportunity and I hope you guys enjoyed reading. If you lot have any questions or just want to chat football then you can find me on Twitter @ConkerFF

Thanks for reading, have a great rest of your day!